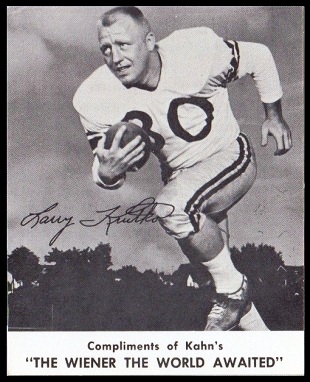 Want to use this image? See the About page.
Larry Krutko - 1961 Kahns #16
Error card
The player pictured is Tom Tracy. Krutko is pictured on Tracy's card.

Search Nearmint's Vintage Football Cards for West Virginia alumni, Pittsburgh Steelers.

Search eBay for current listings and recent sales of this card.