1969 Topps #205: Charlie Gogolak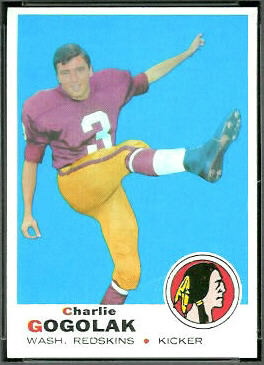 Team: Washington Redskins
Position: kicker
College: Princeton
Hometown: Budapest, Hungary
Gogolak holds the NFL record for the most extra point attempts in a game. He made 9 out of 10 extra points in a 72-41 win against the Giants in 1966. His brother, Pete, the Giants' kicker, made 5 out of 6 in the same game.

Buy this card at nearmintcards.com!
Grades available: nm.