1958 Topps #110: Baltimore Colts Team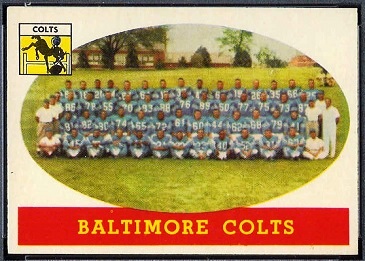 The picture on this card was taken in 1957, but before the team's roster was final. Some of the players in the photo were drafted by the Colts in 1957, but they did not play in the regular season.
Move your cursor over the card to see the players' names.