1967 Topps #76: George Wilson Jr.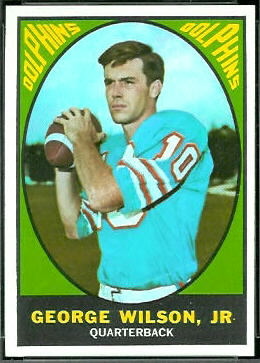 Team: Miami Dolphins
Position: quarterback
College: Xavier, Notre Dame
Hometown: Oak Park, IL
Rookie card
Wilson's father, George Wilson Sr., played for the Chicago Bears. He was also a head coach for the Detroit Lions and Miami Dolphins. See my Fathers and Sons page for cards of other fathers and sons who played professional football.