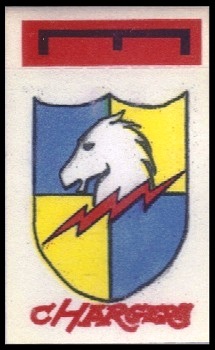 Want to use this image? See the About page.
Chargers - 1961 Topps Flocked Stickers #45E
The Chargers sticker is the only sticker for a pro team in this set that does not show the team's city. The Chargers moved from Los Angeles to San Diego in 1961, so perhaps Topps was unsure where the team would be playing.