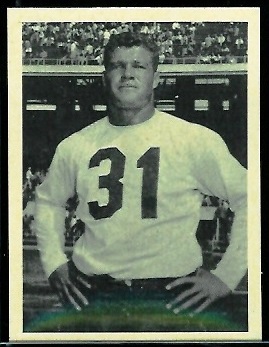 Want to use this image? See the About page.
Mal Hammack - 1961 Fleer Wallet Pictures #56
Error card
Last name misspelled "Harmack" on the back.

Search Nearmint's Vintage Football Cards for Mal Hammack, Florida alumni, St. Louis Cardinals.

Search eBay for current listings and recent sales of this card.