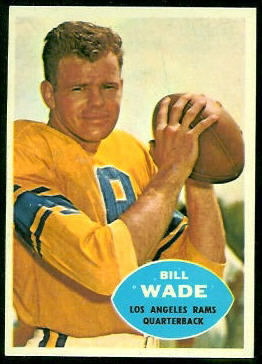 Want to use this image? See the About page.
Bill Wade - 1960 Topps #61
Error card
Wade's image is reversed on this card. See my page of football cards with reversed images.
Estimated NM value: $4 explain

Search Nearmint's Vintage Football Cards for 1960 Topps, Bill Wade, Vanderbilt alumni, Los Angeles Rams.

Search eBay for current listings and recent sales of this card.