1958 Topps #116: Pittsburgh Steelers Team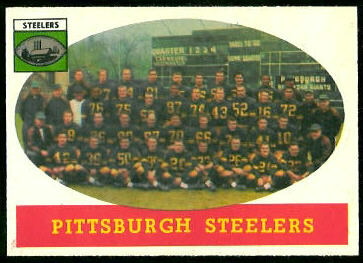 This card pictures the 1957 Steelers team; you can see a larger version of the photo at replayphotos.com. Quarterbacks Jack Kemp (18), Len Dawson (12), and Earl Morrall (10) were all members of the 1957 team, and they are all included in the photo.

Buy this card at nearmintcards.com!
Grades available: exmt.