1956 Topps #48: Baltimore Colts Team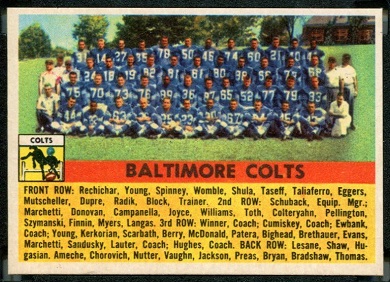 This card pictures the 1955 Baltimore Colts team. Hall of Fame NFL coach Don Shula is in the front row. Leroy Vaughn, father of major league baseball's Mo Vaughn, is in the back row.
Move your cursor over the card to see the players' names.