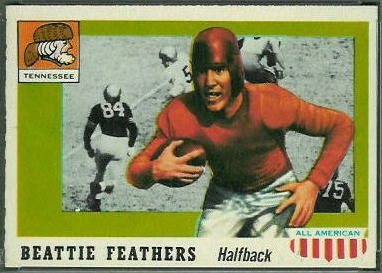 Want to use this image? See the About page.
Beattie Feathers - 1955 Topps All-American #98
Feathers was a finalist for the Pro Football Hall of Fame in 1970. See my Almost Hall of Famers page.
Estimated value: vg $7, ex $15, nm $40 explain

Buy this card at nearmintcards.com!
Grades available: PSA 5, nm+ oc.